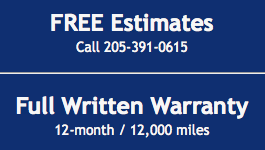 Rick's Quality Transmissions Inc. provides truck and automotive transmission service in the Tuscaloosa and Northport, Alabama areas. As a potential customer, you are the most important person in the world to us. Transmission problems are not uncommon and your choice of a repair facility is a critical decision. At Rick's Quality Transmissions Inc., we treat our customers with respect and offer honest answers to your questions. We have the most up to date diagnostic equipment available and will use all of the tools at our disposal to make sure your transmission is repaired expertly and completely.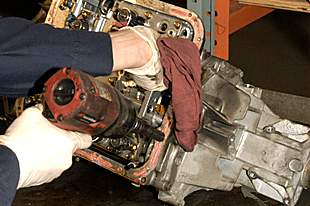 At Rick's Quality Transmissions Inc. you can feel sure that your transmission will not be removed from your vehicle unless absolutely necessary for repair. Many transmission problems are minor and do not require the transmission to be removed. Rick will give your vehicle a thorough inspection before any repairs are made. Then, he will contact you, his customer, to make sure you are aware of the extent of the repair and the typical cost involved. If a transmission overhaul is required, you will be provided with a 12 month 12,000 mile written warranty.
Tuscaloosa is the home of the University of Alabama Crimson Tide and we are Bama fans at Rick's! We realize that a parent is sometimes at a disadvantage trying to arrange for car repair for their student from miles away. Rick would like to assure you that your student is safe with us. We take the best care of your student and you can be assured that he/she will be treated fairly and honestly. We are also set up to take credit card payments over the telephone for your convenience.